Mobile/Online Banking
Mobile Banking
Banking at your fingertips. Anytime. Anywhere.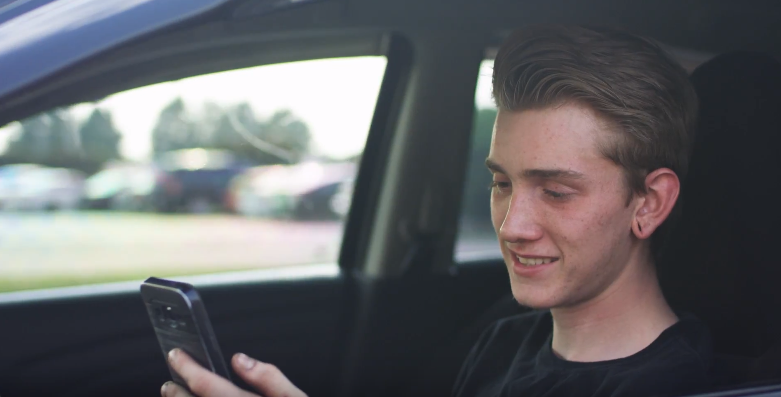 The FNBMobile Banking App gives customers the power to initiate routine transactions, conduct research, make deposits, receive notifications, and so much more. It's safe and secure with your mobile phone or tablet and can be used anytime, anywhere. And best of all, it's free!*
FEATURES:
View Account Balances and Transaction History
Receive Notifications and View Account Alerts
Transfer Funds
Pay Bills**
Find ATM and Banking Center Locations
Our custom Mobile Banking App is made for Apple and Android. Just click the button below to download it now or search FNB Waterloo in the App Store or Google Play Store. Whether you log in with your ID and password or by TouchID, the login screen will appear as shown below.
Manage Your Card 
Fight debit card fraud with Manage My Cards within the online banking app. Users can turn debit cards off/on and customize alerts and controls based on usage, location, and merchant to help prevent fraud.
Online Banking
Take your bank with you, wherever you go!
Online banking allows you to access your account information 24 hours a day, 7 days a week for your convenience.  Save time and enjoy the convenience of doing your banking from the comfort of your home or office.  All you need is an internet connection to transfer funds, check real-time balances or even pay bills.  It's always open, totally secure, easy to use, and FREE!!
Access real-time account balance, history and activity information
Online statements
Transfer funds
View and print check images
Initiate stop payments
Make loan payments
Set up personalized email account alerts
Bank anytime, anywhere:  on the road, at work or from the convenience of your own home
Online Banking Alerts
Alerts make it easy to stay in the know and provide real-time, two-way actionable alerts about the status of your accounts. Set e-mail, text, or push notifications on any of your devices. With alerts, you'll always know what's happening with your accounts and your money.  You can set alerts for activity such as:
Your online banking login was locked out or your password changed.
A purchase using your debit card was just processed.
An ATM withdrawal is made.
A check clears that exceeds the amount you set.
and much more!
To set up alerts:
Log into Online Banking. (Alerts need to be up within online banking and not our mobile app.)
Select Alerts or Manage Alerts.
Click each Category in Alert Options to view the list of available alerts.
Select the Alerts you want to receive for each account, how you would like to receive them, and click save.
Then you'll receive a message whenever your alerts are triggered. It's that simple. For support, call us at (618) 939-6194 or (888) 231-3165.
Bill Pay
Free Bill Pay allows you to pay bills online 24 hours a day, 7 days a week.  Forget writing checks and paying for postage.  It's fast, easy and secure.
Set recurring payments or one-time payments
Save stamps, envelopes and time
Pay your bills anytime, anywhere
Includes unlimited check writing
With free bill pay, you can pay any business or person.  If a payee does not accept electronic payments, online bill payment will automatically process the payment as a check and mail it for you.
eStatements
Bank GREEN with eStatements!  Electronic statements provide an option for you to receive your statements through online banking instead of receiving a mailed paper statement.
Twelve (12) months of statement history available
Statements can be downloaded and saved – it saves you the hassle of keeping paper files!
Going GREEN – saves on paper!
Get Started Today!
Log in to online banking by signing into the online banking box at the top of any page.  Enter your "UserName" and "Password" and click Login.
If you haven't enrolled yet, you can right now!  Click the "Enroll" link in the online banking box on any page.