Fraud Tips and Tricks LP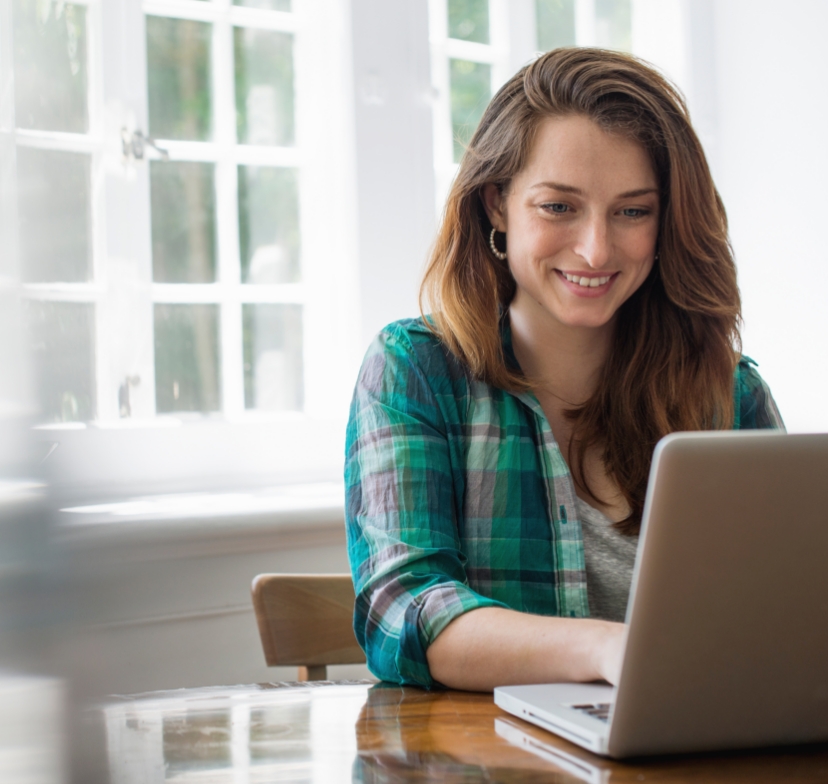 Keep it under lock and key.
Your expert guide to fraud prevention.
You're #1 when you bank with FNBW. That is why we want to ensure that your hard-earned money and personal information is kept safe from clever fraudsters. Check out our full list of tips and tricks on how to fraud-proof your information.
1. Check your accounts frequently. If you notice any irregular charges or activity, call us. Keep an eye out for very small transactions, such as $1 — this is a test criminals will do to see if the transaction goes through before stealing larger amounts. To avoid seeing irregular charges, only make payments online when connected to a secure network.

2. Never reuse passwords. Don't use the same password on every single site — particularly if you're one of the many who opt for "123456" and "password" and subscribe to a password manager to store them all. Try to think of something relevant to you but otherwise random. Avoid pet's names and other phrases that you might commonly use on social media. These are the first guesses that criminals will take at your passwords before trying another avenue.

3. Use a unique username. If you don't have to use an email address as your username, don't. The same goes for using social media handles because these are viewable by the public and are easy to guess. Reusing public usernames for secure accounts allows hackers to easily guess half of your required login information and can cause a snowball effect of compromised accounts and information.

4. Set up multifactor authentication (MFA) on your accounts. MFA adds an extra layer of security, and an increasing number of apps include this security feature. You'll log in using your username and password, then be prompted for some second stage of verification, such as a one-time code sent by text. Facial recognition is another form of MFA that can be used to verify your identity.

5. Set up Alerts for every transaction made. This feature is available through our Online Banking services and can provide email, text, or push notifications on any of your devices. This allows you to immediately identify suspicious transactions, which is crucial. Fraudsters can make one small transaction and then pull all your money quickly, so staying informed is key.

Types of Alerts:

Your Online Banking login was locked out or your password was changed

A purchase using your debit card was just processed

An ATM withdrawal was made

A check clears that exceeds the amount you set

And much more

If you haven't set up Online Banking alerts yet. It's fast and simple. To set up alerts log into Online Banking, select Alerts or Manage Alerts, click each Category in Alert Options to view the list of available alerts, and select the alerts you wish to receive for each account and how you'd like to receive them. Click save. Please contact us with any questions and we will be happy to help.

Note if you get an unsolicited message from the bank, you shouldn't reply to the message directly or click on any links. Contact us separately using the direct line on the back of your debit card or our toll-free number at (888) 231-3165. Remember, we will never ask you to provide or confirm personal details or confidential information via text. We will also never call you asking for verification codes. If you receive a call asking for a verification code, it's likely a scammer attempting to gain access to your accounts. (see tip 7 for more information)

6. Check your credit score regularly. Consider checking in with the three major credit bureaus every few months to make sure that nobody has used your personal information to take out a loan or credit card.

7. Evaluate the situation before responding to unsolicited emails, texts or calls. And don't click on any links included in those emails or texts. Even if this message appears to be coming from a family member, if it feels slightly suspicious, it probably is. Also be aware of callers asking for your personal information. If they called you for information, don't be so generous.

8. Verify that check numbers, dates, amounts, and payees are all correct. Fraudsters often alter checks by changing this information. When possible, use our free Bill Pay through Online Banking – it allows you to pay bills online 24 hours a day, 7 days a week and it's fast, easy and secure. You can set recurring or one-time payments and pay any person or business. If you do write checks or fill out other secure forms, use indelible or gel ink. We have these available in bank.

Remember to always order your checks directly from the bank or other reputable source and dispose of checks and other financial documents properly by shredding them.

9. Be careful with your paper mail. Make sure your mail is secure by checking your mailbox daily and avoid using blue boxes outside of post offices. Instead, bring your mail inside the post office to ensure it gets to the carrier securely.

Phishers need just enough information; if a criminal can get you to reveal things such as your mother's maiden name or the year you graduated from high school, they can bypass getting your password and simply change it for themselves. Always be aware and reference this list to be prepared.