FNB Classic 55 Club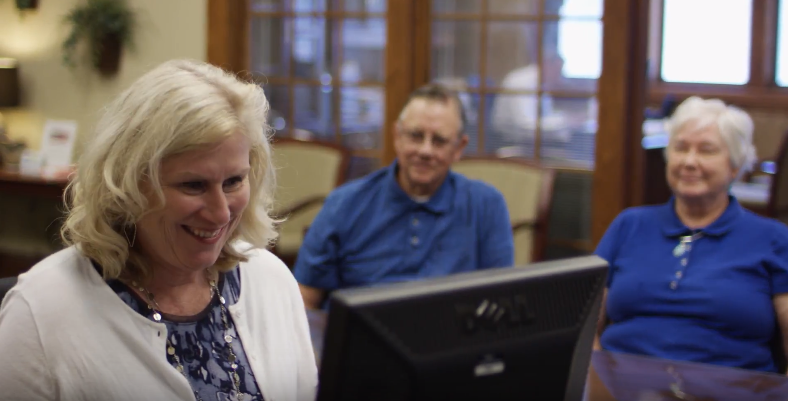 55 or Better?  Join our Classic 55 Club and take advantage of this special package of financial benefits and social activities!
For some of the extended Classic 55 Club trips, Group Travel Protection has been purchased by First National Bank of Waterloo on your behalf.  If included, it will be noted on the individual trip itineraries.
Click here for a detailed brochure of the Plan benefits.
Not a Member? Fill out the form below to learn more about our Classic 55 Club!
Take a look at some of our past trips!
Kimmswick, MO: 12/5/2019
On December 5, 2019, our Classic 55 Club members enjoyed an unseasonably warm day in Kimmswick, MO. Linda Koenig of Gateway Tours provided history of the Anheuser Mansion and how the Flood of 1993 impacted this small river town. We then enjoyed lunch at the famous Blue Owl Restaurant and of course we had DESSERT! The Blue Owl is most famous for its Levee High Apple Pie with Caramel Pecan Topping which has been featured on Food Network. After lunch members had the opportunity to visit and shop over 20 unique shops, many located in historic homes and buildings. We ended our trip by touring the Kimmswick historical society museum and its rotating displays of historical pictures, artifacts and maps and an informational presentation on the history of this resilient river town.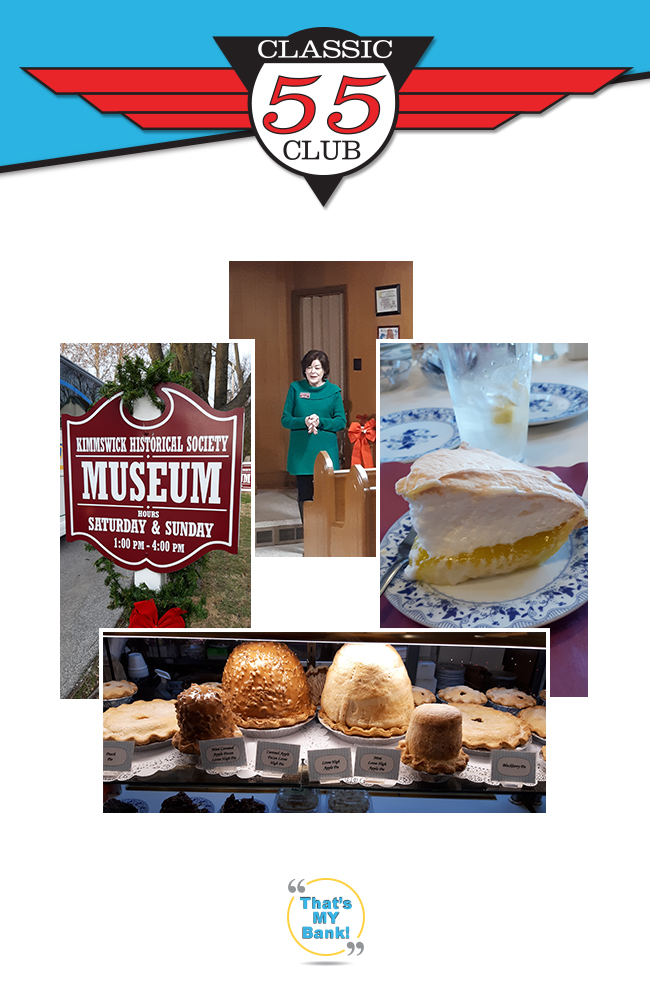 Patti's Settlement: 11-14-2019 and 11-15-2019
The Classic 55 Club ventured to the Land Between the Lakes region of Kentucky by motor coach. We offered this trip twice as there was such an overwhelming response. Although Patti's 1880 Restaurant was still not open for lunch, the Harbor Lights Restaurant nestled in the lower level of the Village Inn Lodge offered us a beautiful view of Kentucky Dam and the marina while enjoying the homemade and locally sourced meats and delicious dessert buffet. We then ventured over to Patti's Settlement in Grand Rivers, Kentucky to take advantage of the gorgeous weather and enjoyed strolling through their gardens and shopping at the unique shops and boutiques. To start the holiday season we took in the Variety! Christmas Extravaganza at The Badgett Playhouse. This was a two-hour musical review featuring professional singers, dancers, and musicians. The performers were so talented and many were singing along with the Christmas songs from many genres.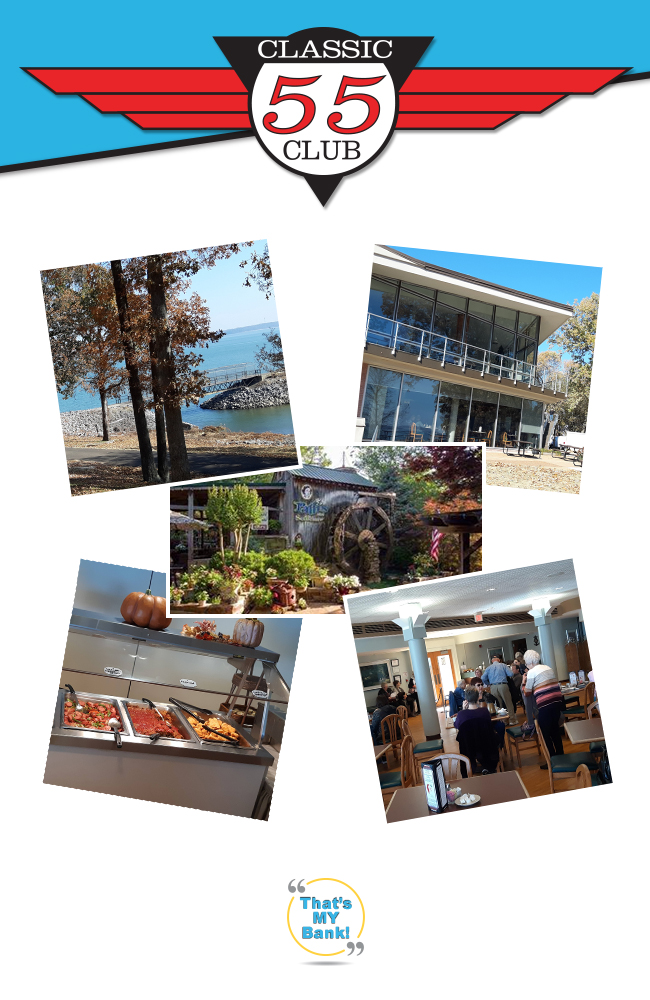 You can see from the photos above that our members love to have a good time when they travel.  When traveling with us you can sit back and enjoy your time with friends!  We always offer a comfortable motor coach that drops you off and picks you up at the door.  We work with some of the best tour companies in St. Louis to provide you with interesting and fun trips.

If you haven't checked out the Classic 55 Club travel schedule for the remainder of 2020 you should!  We have trips that appeal to all travelers.  Whether it is a Broadway-style production, a day trip to St. Louis or a multiple night trip to see the fall colors in Indiana – I am sure we have some location to fit your travel style! 

There are so many other benefits to a Classic 55 Club membership as well.  Classic 55 Club accounts are interest-bearing and receive free checks. There is no monthly service charges with a $100 daily minimum balance.  

For more information about the Classic 55 Club, stop by the Main Banking Center or call me TODAY at (618) 939-6194 ext. 1131 or direct at (618) 504-2363."

Classic 55 Club Coordinator