Dupo Banking Center
Since 1912, First National Bank of Waterloo has been a lending leader in local communities.  Our team of banking experts helps businesses flourish and residents' dreams come true through our many lending solutions.  As a community bank, that's our goal, and our customer-focused approach has set a standard for banking in the area.  Our newest banking center in Dupo brings another customer-focused, community banking option to St. Clair County.
Our banking center in Dupo is located at 107 N 2nd Street, in the same building as the Village of Dupo.
Visit us in person to experience firsthand what a hometown bank is all about.  Or, call us at 618-601-1200 – we can help with any of your banking needs!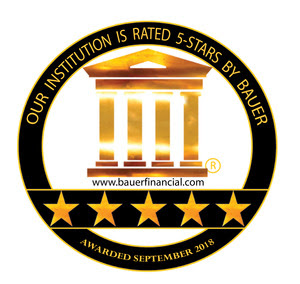 5-Star Rated by BauerFinancial, Inc.
Encouraging Words from Our Patrons

"Overall, I find First National Bank of Waterloo to be the best bank that I have ever used in my life!" – Janet P.

"What I like the most about First National Bank of Waterloo is that they are a good home town bank." – Jen W.

"We moved out of the state but still left our account at First National Bank of Waterloo due to the customer service." – Herman W.

"They spotted charges on my account that I didn't know were happening or how it happened. They stopped it and saved me a lot of money." – Brett G.