FNB Classic 55 Club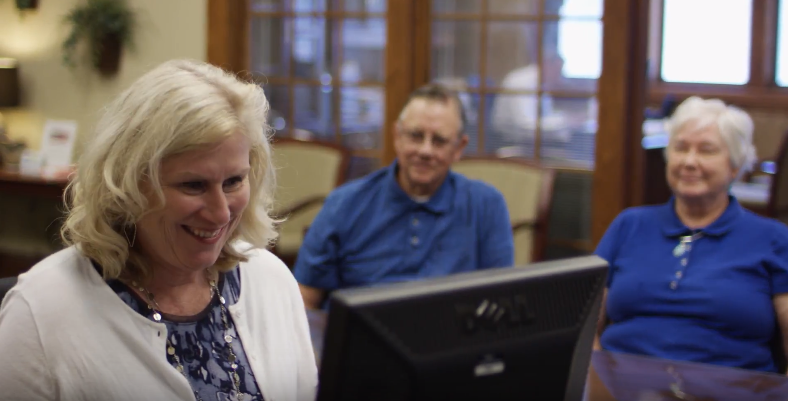 55 or Better?  Join our Classic 55 Club and take advantage of this special package of financial benefits and social activities!
For some of the extended Classic 55 Club trips, Group Travel Protection has been purchased by First National Bank of Waterloo on your behalf.  If included, it will be noted on the individual trip itineraries.
Click here for a detailed brochure of the Plan benefits.
Fill out the form below to learn more about our Classic 55 Club!
Take a look at some of our past trips!
Our Classic 55 Club spent Thursday, June 14, in Springfield Illinois with local guide and historian, Linda Koenig, who gave us an in-depth look at the life of Abraham Lincoln. 
​
We visited the Old State Capitol.  It has been beautifully restored and we had an amazing local tour guide giving the history of all the pieces and relaying many interesting stories of people and events that happened there.
Next, we visited the Oak Ridge Cemetery to visit Lincoln's Family Tomb.  Our Local guide was well versed on Lincoln history as he gave us a tour of the family tomb. Interestingly, the tomb housed a smaller replica of the Washington DC Lincoln statue, very impressive.   You will notice an outdoor statue of Lincoln's head and it is believed that if you rub his nose you will have good luck.
​Lastly, we visited the Lincoln presidential library and museum.  This museum was open in 2005 and has an interesting mix of interactive theater presentations with real-life action and sound along with impressive scenes from through-out his life. 
It was an amazing trip!
"2017 has been an amazing year! Thank you to all who joined us in travel.  Now that the 2018 travel year has been announced, I hope you see something of interest and decide to join us.  To all non-members, please come in and talk to me about joining.  We would LOVE to have you!


For more information, stop by the Main Banking Center or call me TODAY at (618) 939-6194 ext. 1131 or direct at (618) 504-2363."
– Teresa Minton, Classic 55 Club Coordinator