Software Conversion
Dear Valued Customer,
We are excited to announce that starting at the close of business on September 14, we will be upgrading
our banking technology. Although we anticipate minimal customer impact, we want to take this opportunity
to let you know about the availability of services during the upgrade.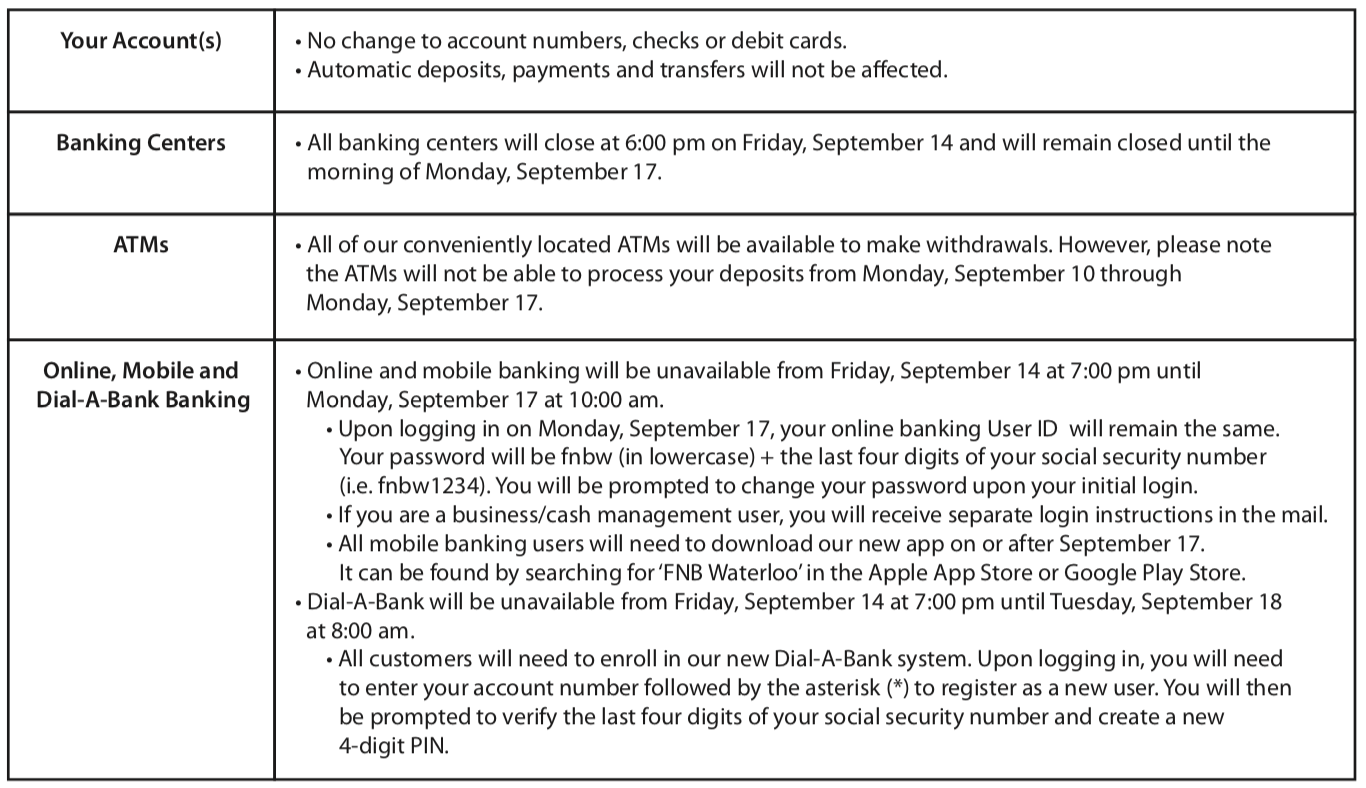 During the week of September 17, we will have a Call Center Team available for extended hours support
(7:30 am – 7:30 pm Monday-Friday). Representatives will be available to handle any of your questions related to our new technology. You can reach the Call Center by dialing 888.231.3165.
Thank you in advance for your cooperation and support as we perform this upgrade to our banking system.
We are confident that all of the new features and services will be worth it.